The Seattle/Cuba Friendship Committee is proud to announce that Miguel Fraga, the 1st secretary of the newly re-established Embassy of the Republic of Cuba in Washington, DC, will be visiting Seattle and Olympia. He will be here from Wednesday, March 2nd, to Sunday, March 6th, 2016.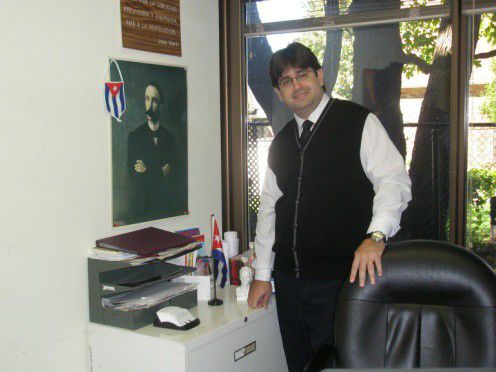 Secretary Fraga's visit is being organized by ourselves in conjunction with Seattle University, representatives of the National Lawyers Guild, and the US Women and Cuba Collaboration. He will be speaking at a range of educational and community venues.
On Friday, March 4th, Secretary Fraga will speak at the formal opening of the photo exhibit on the Return of the Cuban 5 to Cuba (details to be announced).
On Saturday, March 5th, he will be the keynote speaker at a conference at Seattle University Law School entitled "Imagine! New Paths for US-Cuba Relations" from 10am to 4pm.
For more information on his upcoming visit, please contact John Waller the secretary of the Seattle/Cuba Friendship Committee This email address is being protected from spambots. You need JavaScript enabled to view it.