On Monday, January 16, 2023, the Seattle/Cuba Friendship Committee, Party for Socialism and Liberation, and Puentes de Amor joined the annual Martin Luther King, Jr. march in Seattle. Our own Brenton Brookings reports: "The Martin Luther King Day march was a success! We had at least 15 people and handed out 200 leaflets. The weather was pretty cold, but dry and sunny. Carlos (Puentes de Amor) was there and live-streamed much of it for his Facebook viewers."
As always, our goal was to tell the truth about Cuba, to publicize the need to normalize relations with Cuba, and to lobby for removing Cuba from the U.S. government's list of State Sponsors of Terrorism. Cuba is not a state sponsor of terrorism, it is a state sponsor of global well-being!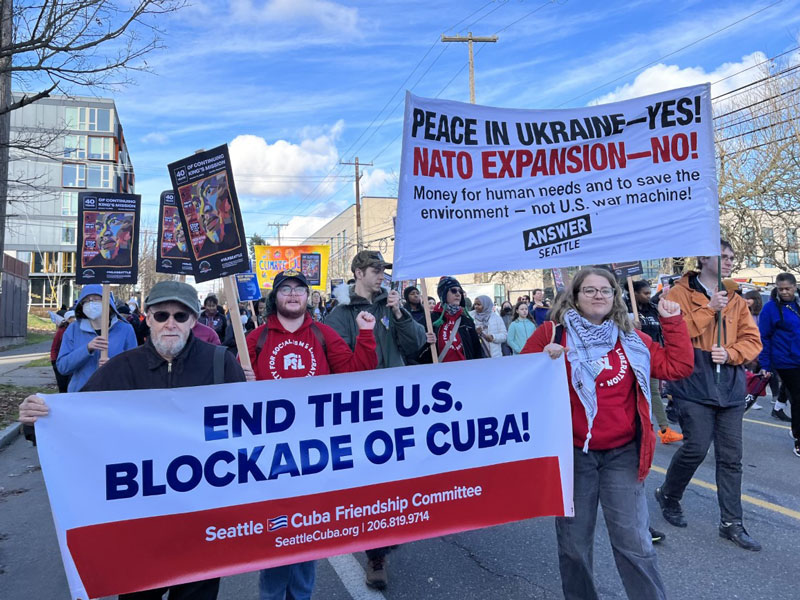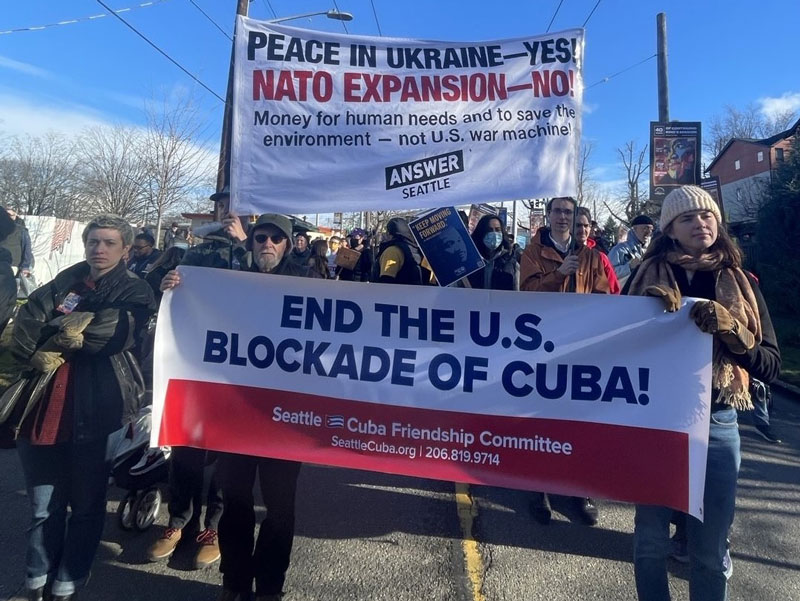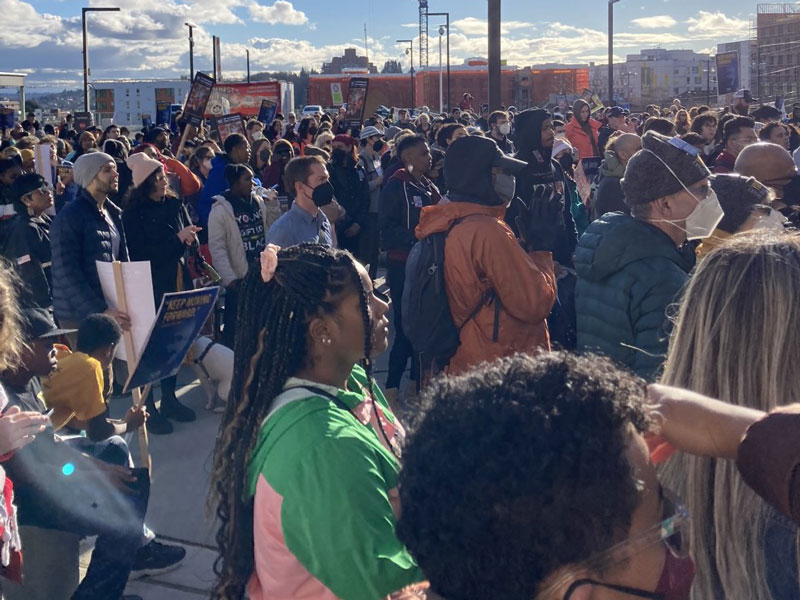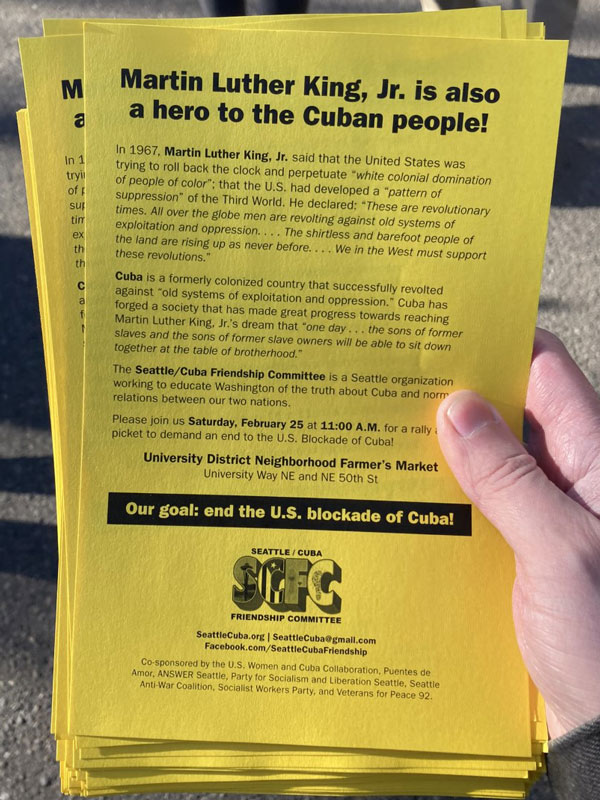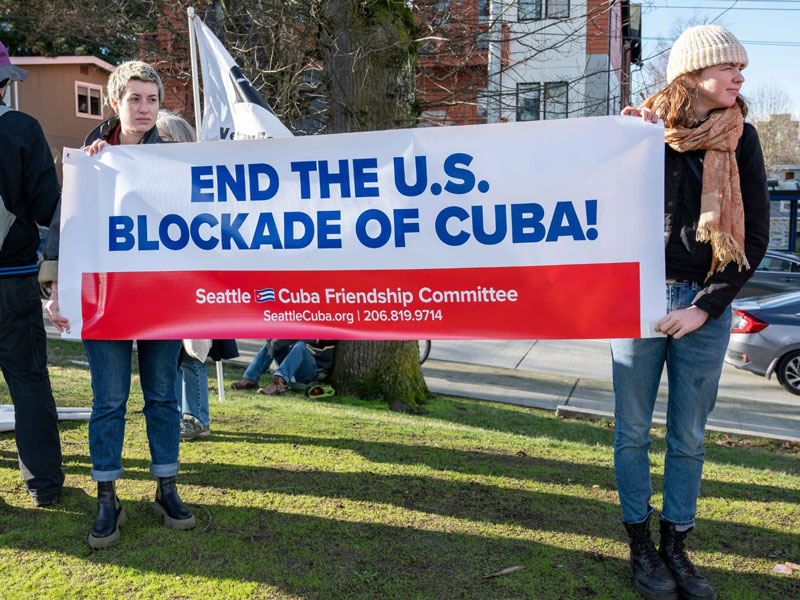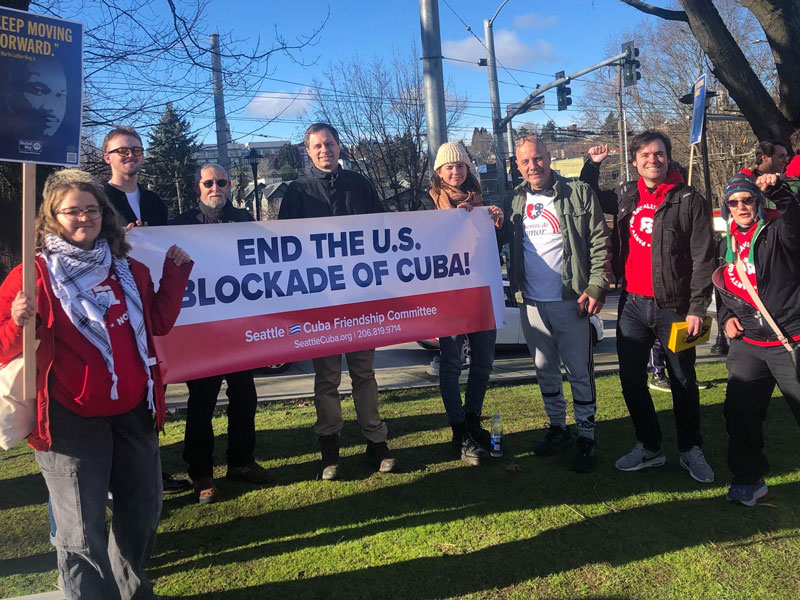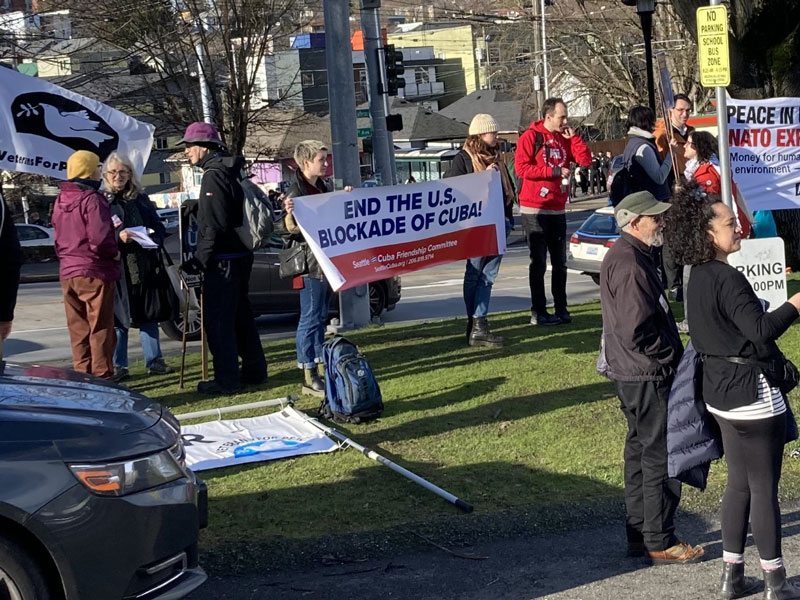 Our next rally and picket for Cuba will be on February 25 at University District Farmer's Market. Please join us!
For more information contact Seattle/Cuba Friendship Committee:
E-mail:This email address is being protected from spambots. You need JavaScript enabled to view it.
Website:www.seattlecuba.org
Facebook:www.facebook.com/seattlecubafriendship/
Co-sponsored by the US Women and Cuba Collaboration, ANSWER Seattle, Party for Socialism and Liberation Seattle, Socialist Workers Party, and Puentes de Amor.