On Sunday, May 29, 2022, the Seattle Cuba Friendship Committee held an informational rally at Seattle's Greenlake Park. The goal was to publicize the need to End the Blockade of Cuba.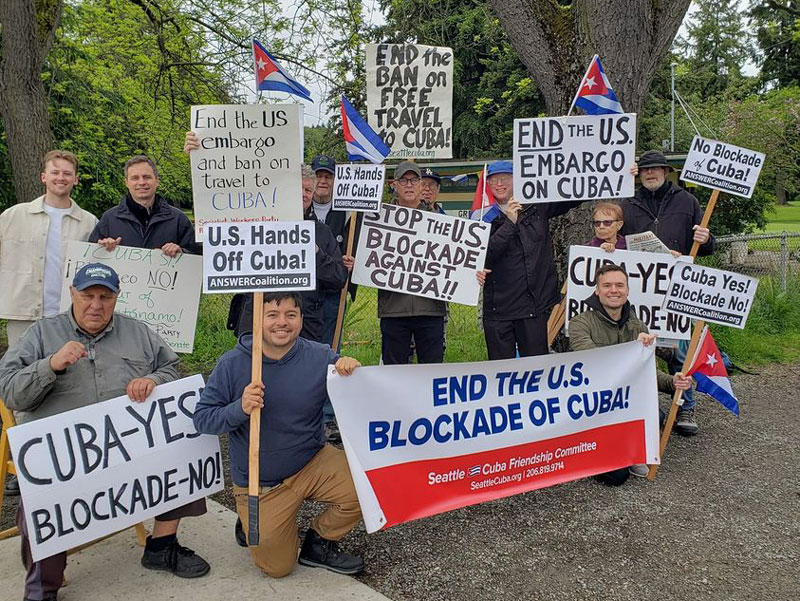 * Photo by Stephanie Sarantos *
Our next Rally and Picket to End the Blockade of Cuba will be in June. Please join us!
For more information contact Seattle/Cuba Friendship Committee:
E-mail:This email address is being protected from spambots. You need JavaScript enabled to view it.
Website:www.seattlecuba.org
Facebook:www.facebook.com/seattlecubafriendship/
Co-sponsored by the US Women and Cuba Collaboration, ANSWER Seattle, Party for Socialism and Liberation Seattle, Seattle Anti-War Coalition, Socialist Workers Party, Puentes de Amor, and Veterans for Peace 92.