Today, February 25, the Seattle/Cuba Friendship Committee rallied near the University District Farmer's Market to end the U.S. Blockade of Cuba and get Cuba off the U.S. government's State Sponsors of Terrorism list.
We rallied! We reached out! We handed out leaflets! We showed solidarity with our Cuban sisters and brothers!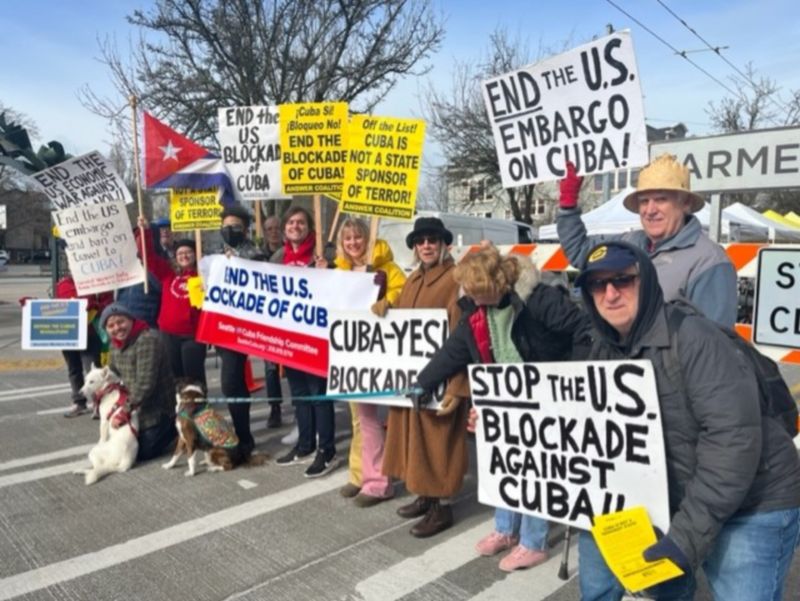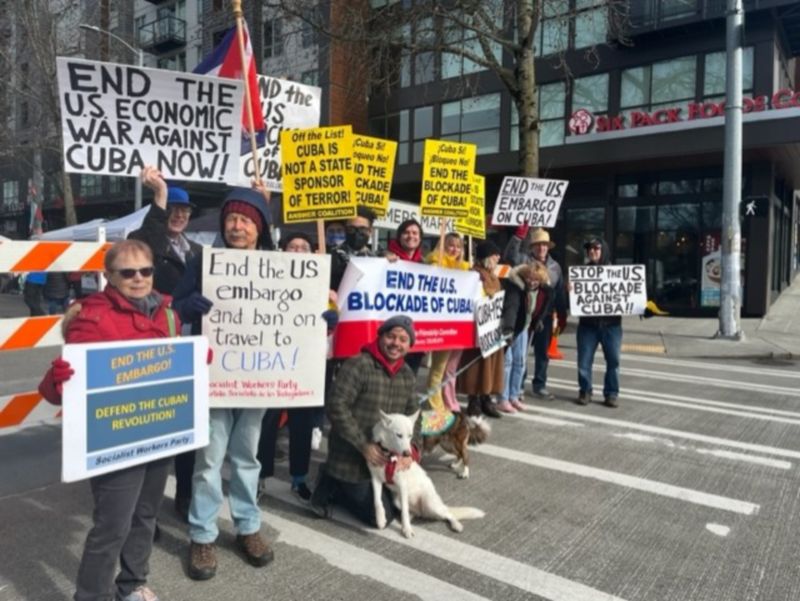 For more information contact Seattle/Cuba Friendship Committee:
E-mail:This email address is being protected from spambots. You need JavaScript enabled to view it.
Website:www.seattlecuba.org
Facebook:www.facebook.com/seattlecubafriendship/
Co-sponsored by the US Women and Cuba Collaboration, ANSWER Seattle, Party for Socialism and Liberation Seattle, Seattle Anti-War Coalition, Socialist Workers Party, and Veterans for Peace 92.