Yesterday, March 25, the Seattle/Cuba Friendship Committee rallied near the University District Farmer's Market to lobby for taking Cuba off the U.S. government's State Sponsors of Terrorism list.
Rallyist Brenton Brookings reports: "Another successful demonstration today! We had about 12 people, a few good conversations with passersby, no rain, and the sun even came out after a little while. And we handed out 158 leaflets!"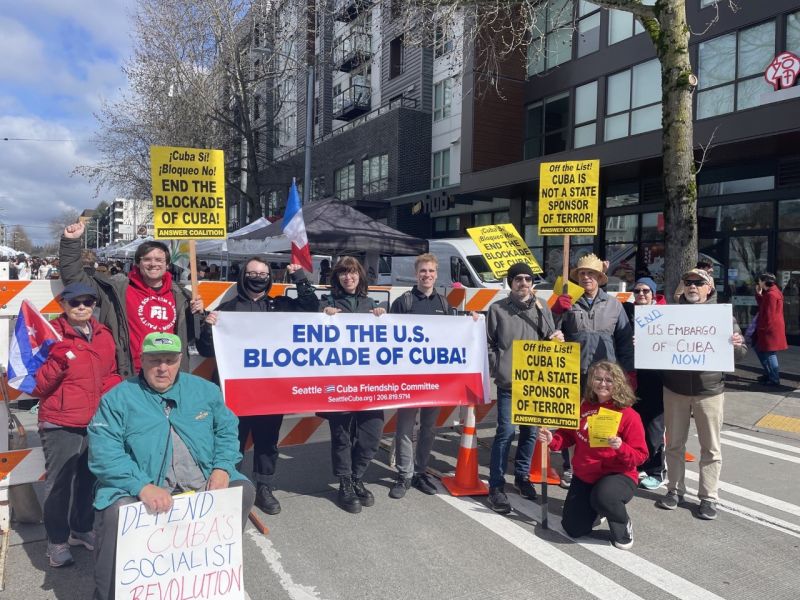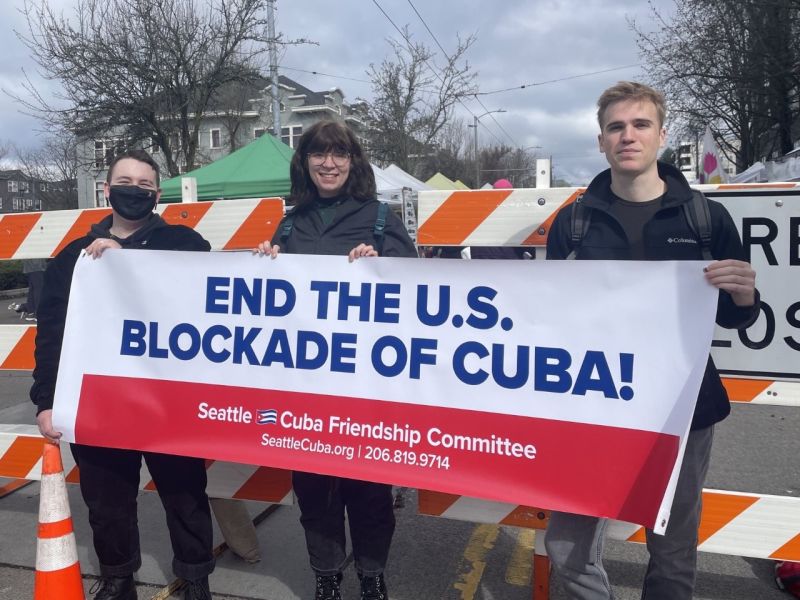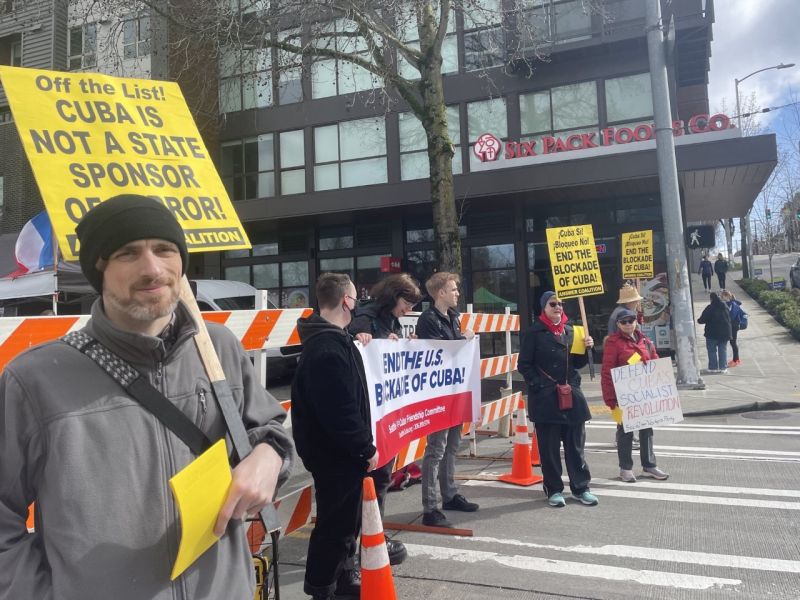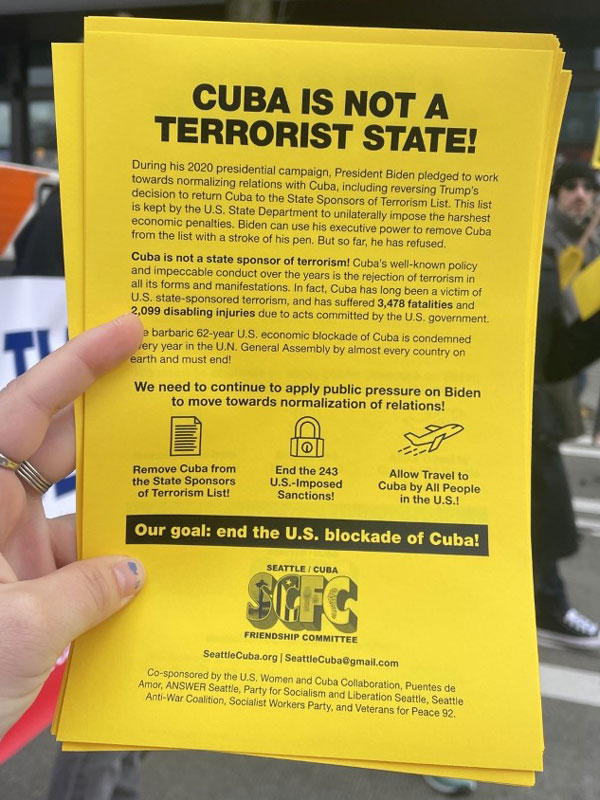 For more information contact Seattle/Cuba Friendship Committee:
E-mail:This email address is being protected from spambots. You need JavaScript enabled to view it.
Website:www.seattlecuba.org
Facebook:www.facebook.com/seattlecubafriendship/
Instagram: https://www.instagram.com/seattlecuba/
Co-sponsored by the US Women and Cuba Collaboration, ANSWER Seattle, Party for Socialism and Liberation Seattle, Seattle Anti-War Coalition, Socialist Workers Party, and Veterans for Peace 92.