July/August 1993: IFCO/Pastors for Peace 2nd Friendshipment Caravan to Cuba
IFCO/Pastors for Peace followed up their successful 1992 Friendshipment Caravan to Cuba with a 2nd attempt to challenge the U.S. government blockade of the island.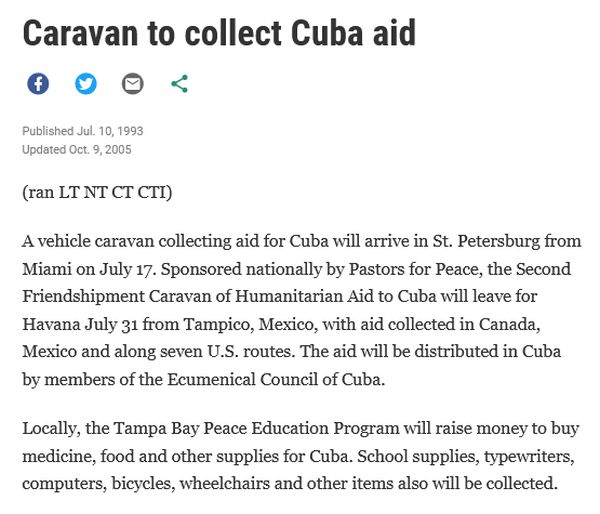 The Seattle/Cuba Friendship Committee jumped right to promote the Caravan. We held a neighborhood blockparty/fundraiser in Seattle's Central District.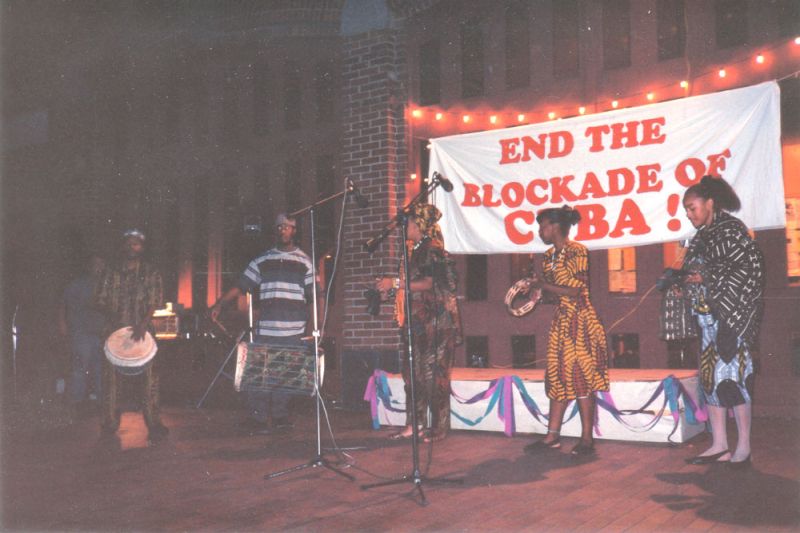 We collected bicycles, school suplies and medical supplies and sent them on the caravan's box truck.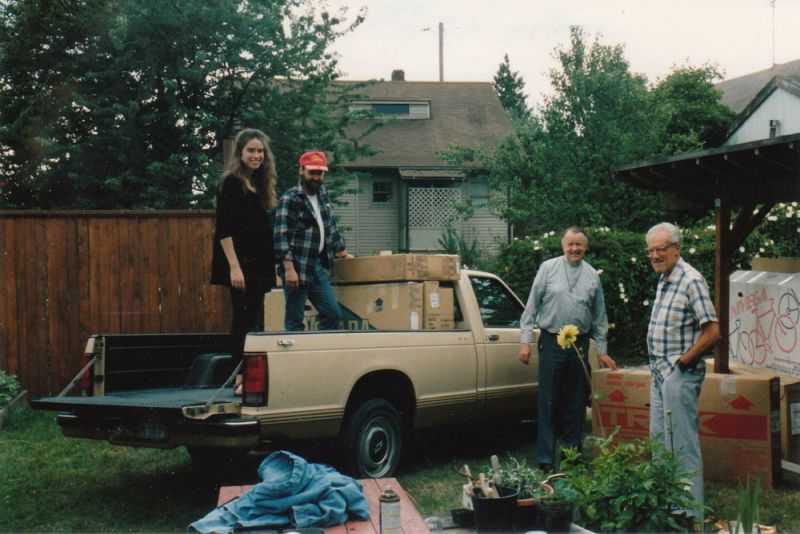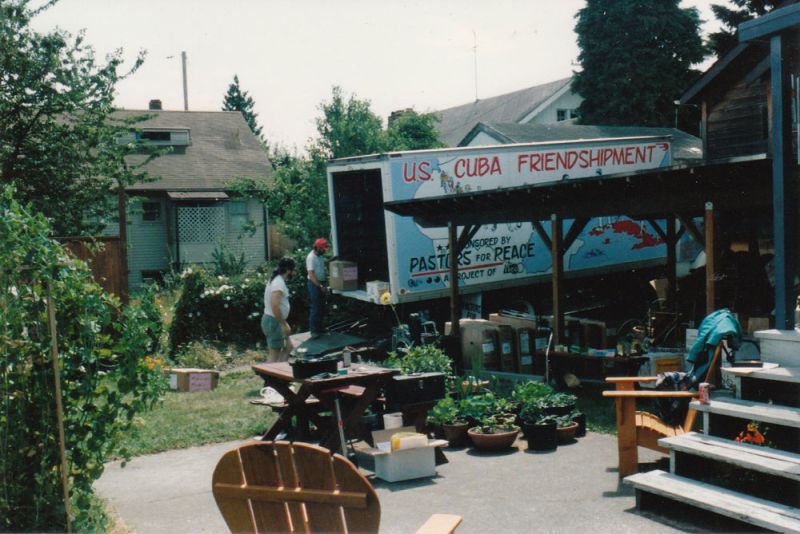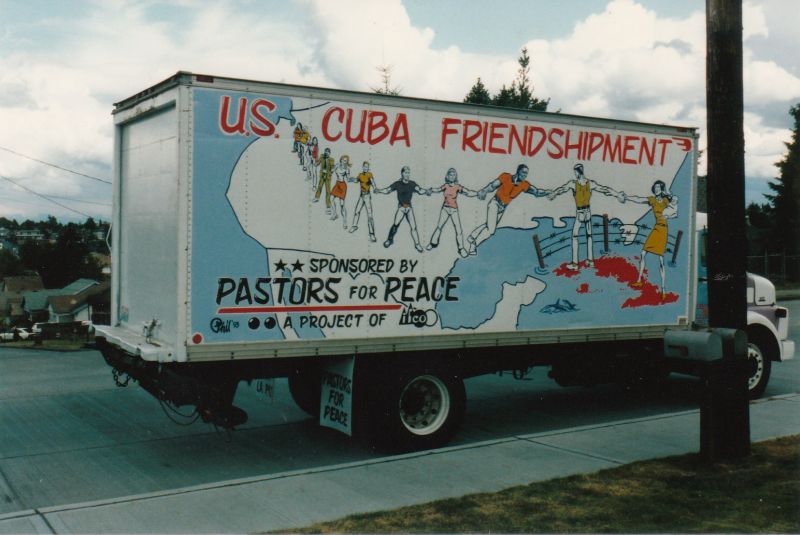 July 29, 1993: Trouble in Texas
The Friendshipment Caravan to Cuba left Seattle and headed south, converging at the border town of Laredo, Texas with other caravan routes from across the United States. Most of the 95-vehicle Caravan was able to cross the border into Mexico, but U.S. Customs refused to allow a caravan schoolbus to cross the border, citing Commerce Department restrictions against sending American vehicles to Cuba. In response, on July 29, under the leadership of Rev. Lucius Walker, executive director of IFCO/Pastors for Peace, 12 Caravanistas began a hunger strike aboard the schoolbus, vowing not to eat until the government released the bus and allowed them to bring it to Cuba. The hunger strike aboard the 'Little Yellow School Bus' lasted 23 days, and the bus was eventually allowed to proceed. The Caravan delivered the school bus and donated supplies to the Martin Luther King Ecumenical Center in Havana, Cuba.
The 'Little Yellow School Bus' being unloaded in Mariel, Cuba after the voyage from Tampico, Mexico.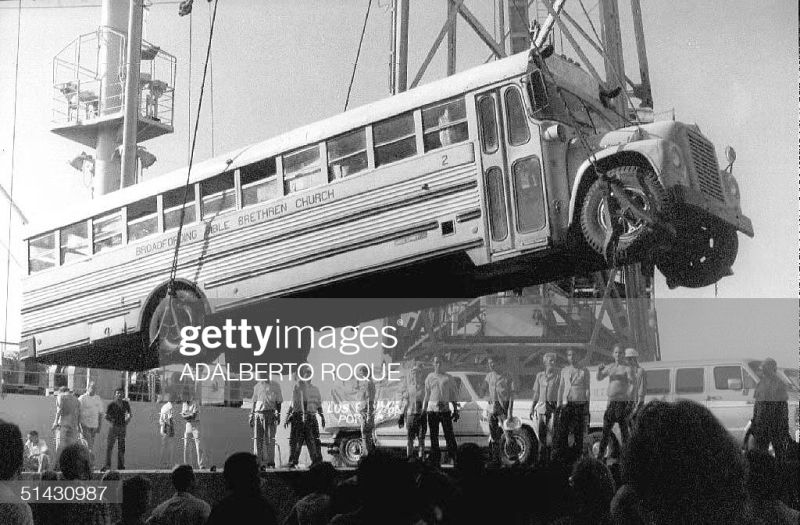 For more information contact Seattle/Cuba Friendship Committee: This email address is being protected from spambots. You need JavaScript enabled to view it.