The year 2020 was a challenging one for our committee, as it was for the entire world, due to the COVID-19 pandemic
January 19, 2020: IFCO/Pastors for Peace 31st Friendshipment Caravan to Cuba Announcement
Join the Caravan to Cuba - July 2020
Join us for a life-changing experience in Cuba
** Seattle Cuba Friendship Committee will be hosting a public meeting about this Caravan at 7pm at the Washington State Labor Council premises on Thursday April 9, 2020 **
Our caravans extend solidarity to the Cuban people and give you an opportunity to learn about Cuba through direct experience.
Solidarity and Humanitarian Aid
Since 1992 IFCO/Pastors for Peace has organized Friendshipment Caravans to Cuba delivering humanitarian aid from the people of US to the people of Cuba and traveling to the island without requesting U.S. government permission. We have engaged in this act of civil disobedience to express our opposition to the restrictions placed on US travelers to Cuba.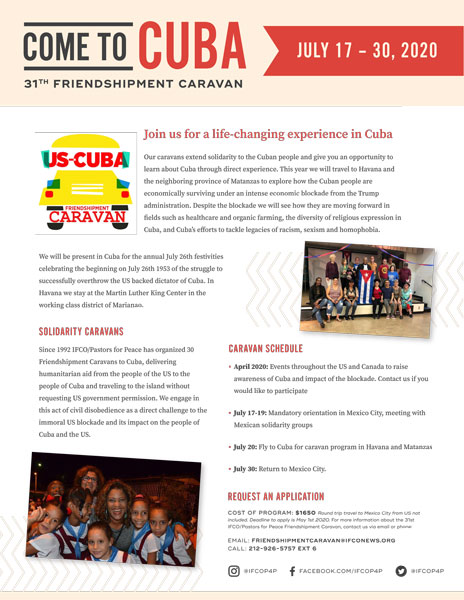 CARAVAN SCHEDULE
April 2020: Events throughout the US and Canada to raise awareness of Cuba and impact of the blockade. Contact us if you would like to participate.
July 17-19: Mandatory orientation in Mexico City, meeting with Mexican solidarity groups.
July 20: Fly to Cuba for Caravan program in Havana and Matanzas.
July 30: Return to Mexico City and connect to flight home.
COST OF PROGRAM
$1650 Round trip travel to Mexico City from US not inclu ded. Deadline to apply is May 1st 2020. For more information about the 31st IFCO/Pastors for Peace Friendshipment Caravan, contact us via email or phone:
Or call 212-926-5757 ext. 6 (IFCO New York office)
IFCO/Pastors for Peace Contact:
tel: 212-926-5757
website: ifconews.org
e-mail: This email address is being protected from spambots. You need JavaScript enabled to view it.
Seattle contact: Seattle Cuba Friendship Committee:
www.seattlecuba.org
www.facebook.com/seattlecubafriendship/
April 9: CUBA: SALUD public event
Join us to salute the Cuban health care system and send off the Pastors for Peace 31st Friendshipment Caravan to Cuba
Thursday, April 9 at 7pm at Washington State Labor Council, 321 16th Ave S, Seattle
Speakers:
* Dr Richard Goss, Medical Director, Harborview Medical Center, will discuss the award-winning Cuban health care system and compare it to our own in the U.S.
* Stephanie Sarantos will introduce the Pastors for Peace Friendshipment Caravan.
Movie: TBA
Music: local musicians Heather Day and Jenny McIntosh.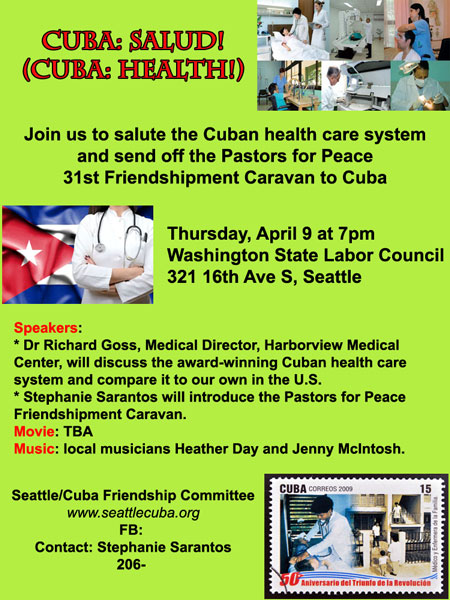 ** UPDATE: On March 12, due to the COVID-19 PANDEMIC, the CUBA: SALUD event was cancelled. **
** UPDATE: As of May 1, due to the COVID-19 PANDEMIC, the 31st Pastors for Peace Caravan to Cuba is suspended (it was later canceled for the year). **
July 1, 2020: Confronting COVID-19, Cuba shows the way! Webinar
The Seattle/Cuba Friendship Committee 2020 held our first Zoom webinar to discuss how Cuba is successfully facing the COVID-19 pandemic, and how this can help end the US blockade of Cuba.
PROGRAM:
* Host Stephanie Sarantos will introduce the presenters.
* Dr. Xochitl Garcia, graduate of Cuba's ELAM medical school, will compare Cuba's success to the USA's failure in dealing with the COVID-19 pandemic.
* Movie on Cuban health care teams.
* Jim Page, musical guest.
* Margaret Flowers will summarize the current situation in Venezuela emphasizing the risks posed by possible direct U.S. intervention.
* Cindy Domingo will introduce the Saving Lives Campaign, a new project to promote medical collaboration between Cuba and the United States as a means of helping to end the U.S. blockade.
* John Waller on IFCO's role in the Saving Lives Campaign.
* John Naubert will introduce the book Red Zone: Cuba and Ebola
* Questions and Discussion followed the main program.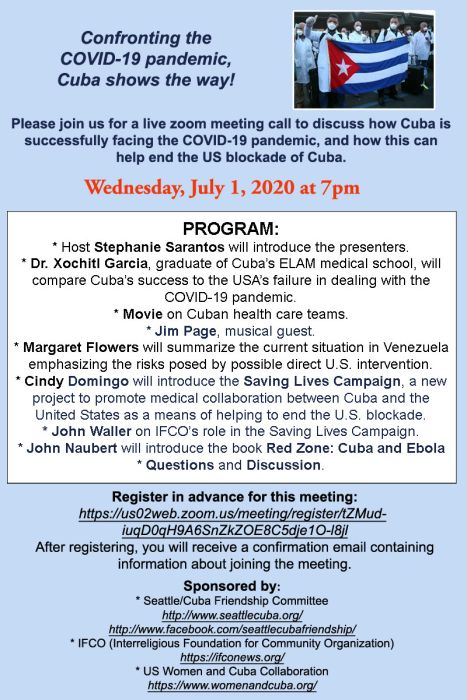 The webinar was a great success / here are some of our participants: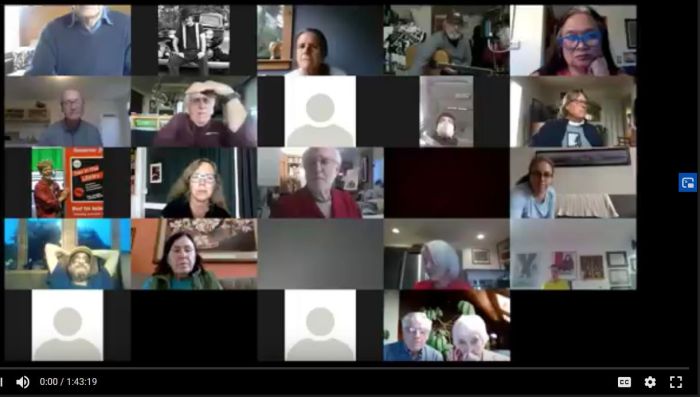 September 16, 2020: The Saving Lives Campaign - Cuba and the COVID-19 Pandemic
This was an online Zoom webinar co-sponsored by the Seattle branch of Physicians for a National Health Program and the Seattle/Cuba Friendship Committee. It was attended by 78 participants who learned about Cuba's successful effort to restrict spread of the virus, and were introduced to the national Saving Lives Campaign.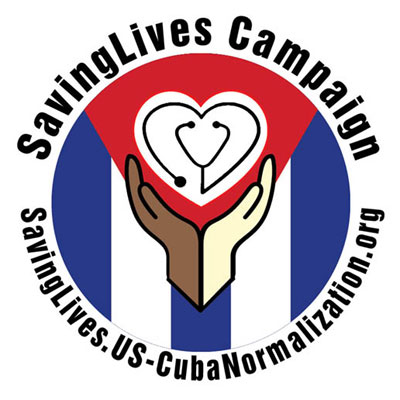 What is the Saving Lives Campaign?
The Saving Lives Campaign is a joint initiative of the U.S. National Network on Cuba and the Canadian Network on Cuba, intended to to facilitate collaboration between the U.S., Cuba and Canada in fighting the COVID-19 virus. The campaign calls for three things:
1. Allowing U.S.-Cuba-Canada medical, clinical and scientific collaboration, including inviting Cuban medical brigades to provide direct medical assistance and/or to provide advice and guidance in treating COVID-19.
2. Incorporating Cuba's Interferon Alfa 2B Recombinant in clinical trials in the U.S., Canada and the WHO, and the granting by the U.S. Food and Drug Administration approval for Cuba's Interferon Alfa 2B Recombinant.
3. Ending U.S. economic and travel sanctions against Cuba, including its extraterritorial nature and the attempts to stop all other countries accepting Cuban medical brigades and assistance, and all ongoing measures that prevent Cuba accessing and importing medical equipment and medicines to confront COVID-19.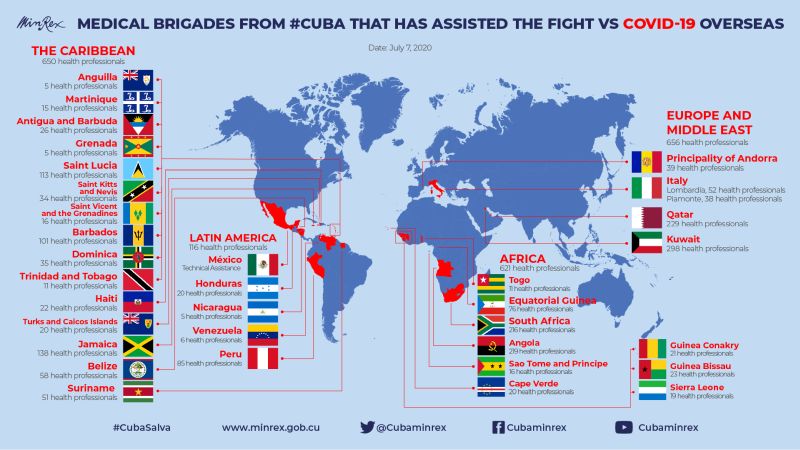 For more information contact Seattle/Cuba Friendship Committee: This email address is being protected from spambots. You need JavaScript enabled to view it.