March 2016: Miguel Fraga visit
From March 2nd to 6th, 2016, Seattle had its first visit by a Cuban diplomat since the WTO Ministerial meeting in 1999.
Miguel Fraga, the First Secretary of the newly re-established Cuban Embassy in Washington, D.C., spoke at nine different events during his four-day visit. The focus of many of his presentations was US-Cuba relations taking in the last 55 years of conflict, the beginnings of normalization in the last 15 months, and what more needs to be done to achieve truly normal relations between our two countries - emphasizing the need to end the US blockade of Cuba, the travel ban on US citizens, and to return Guantanamo Bay to Cuba.
An important aim of the visit was to establish horizontal, people-to-people and organization-to-organization links. Secretary Fraga visited four colleges: Seattle University, University of Washington, Seattle Central College and Pinchot University. At every college event, students wanted to know how their college can interchange with colleges in Cuba. Secretary Fraga also met with business people, lawyers involved with international law, and an African American Baptist congregation, all of whom were interested in building connections with Cuba.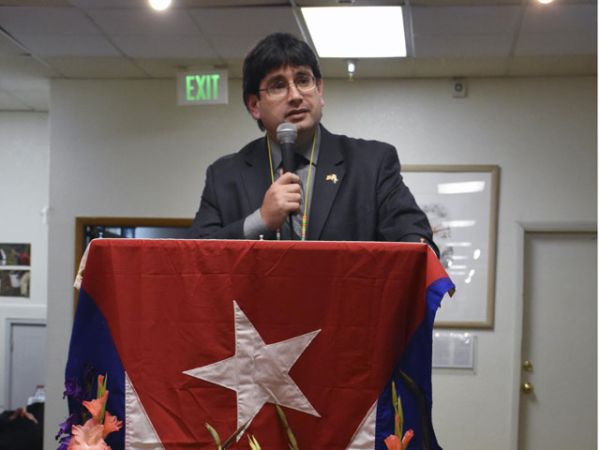 Miguel met with elected officials from King County council, the Washington State legislature, and with Seattle Congressman Jim McDermott. Also noteworthy throughout the visit was the presence of Cuban Americans - anxious to make contact with Miguel and to explore how they can forge improved relationships with their mother country.
Highlights of the visit included the 200 staff and students who came to hear Miguel speak at Seattle Central College, the 100 people who came to the day conference at Seattle University on a sunny Saturday, and the 120 who attended an emotional celebration at El Centro de la Raza as part of the opening of the photographic exhibit documenting the return of the Cuban 5 to Cuba.
Photos: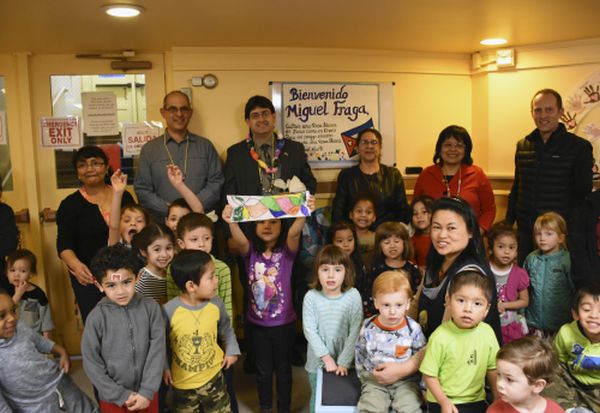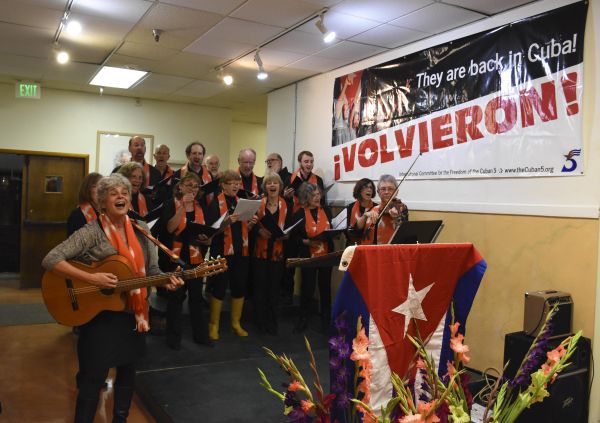 March 4, 2016: Cuban 5 Photo Exhibit
On March 4, the Seattle/Cuba Friendship committee co-sponsored the Seattle opening of The Cuban 5 Return: An Entire Country Celebrates. This award-winning photo exhibit documented the homecoming of five Cuban anti-terrorists, unjustly held 16 years in US prisons and finally released in 2014.
Friday March 4th
6:30-9:30pm
El Centro de la Raza, 3rd floor, 2524 16th Avenue S (Beacon Hill), Seattle.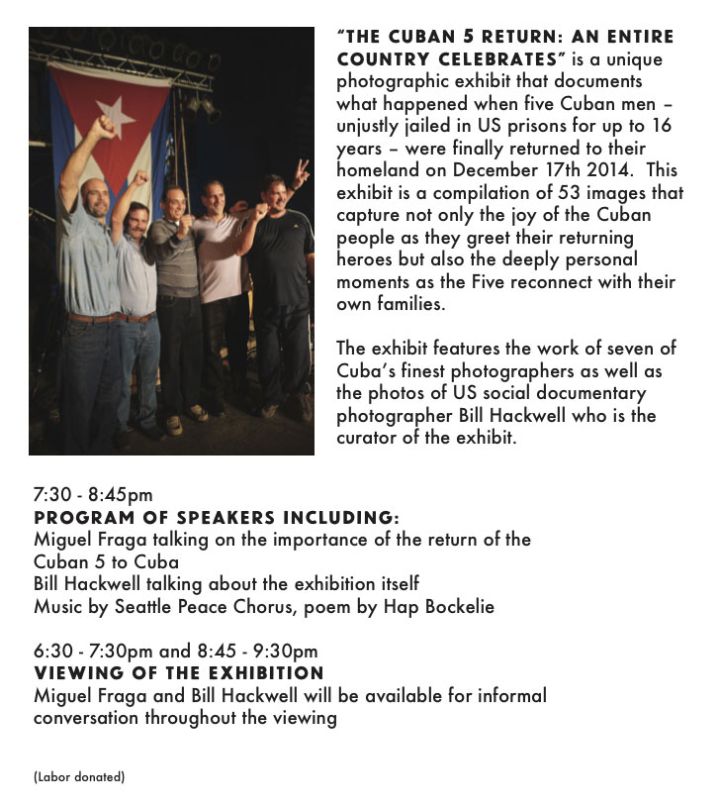 March 5, 2016: Conference: Imagining New Paths for U.S. Cuba Relations
The Seattle/Cuba Friendship committee co-sponsored a day-long conference at Seattle University witha keynote presentation by Miguel Fraga, First Secretary of the newly re-established Cuban Embassy in Washington, D.C.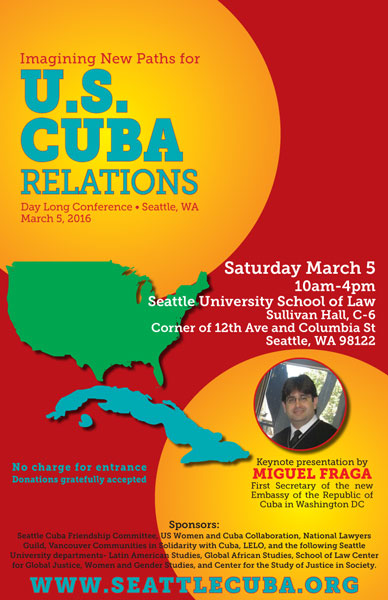 July 2016: IFCO/Pastors for Peace 27th Friendshipment Caravan to Cuba
The Seattle/Cuba Friendship Committee was the local host of the IFCO/Pastors for Peace 27th Friendshipment Caravan to Cuba.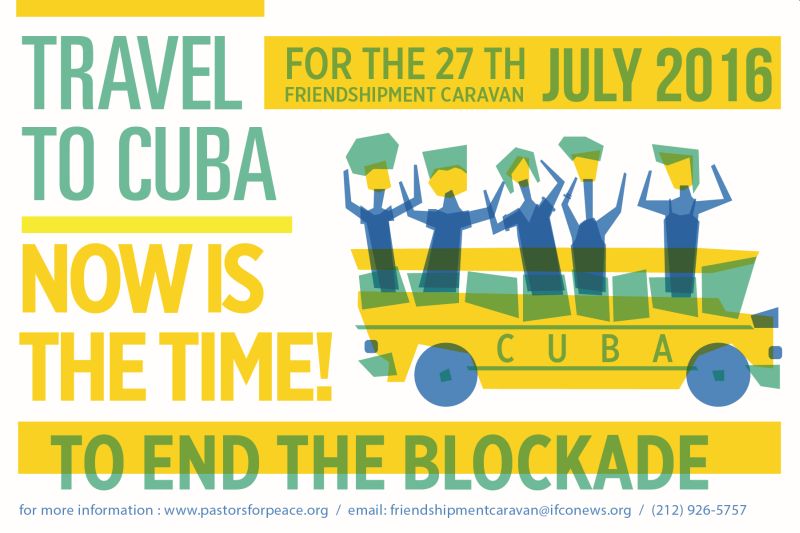 From IFCO/Pastors for Peace:
The 27th Friendshipment Caravan to Cuba is coming to a city near you. We will travel through the US from July 5-15.
The Caravan will educate about the important role US citizens can play in lifting the US blockade of Cuba and the travel ban. We will visit congressional offices and invite caravan event organizers and supporters to join us in these meetings.
This is a critical year in US-Cuba relations. Our attention will focus on advocating for Cuba here in the US; not collecting humanitarian aid. Our Cuban partners have told us that what they need most at this moment are our voices in solidarity.
For information about going on the 2016 IFCO/Pastors For Peace Friendshipment Caravan to Cuba (July 5-15), contact IFCO: 212-926-5757 | This email address is being protected from spambots. You need JavaScript enabled to view it.
July 5, 2016: Westlake Park Rally & Friendshipment Send-off
To celebrate the Send-off of the 27th Friendshipment Caravan from Seattle, and to protest the U.S. Government blockade of Cuba, our committee staged a rally at Westlake Park in downtown Seattle.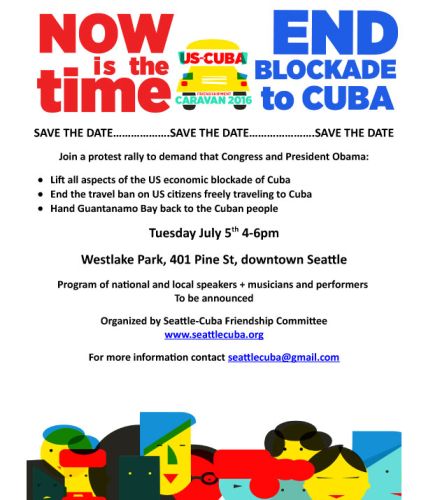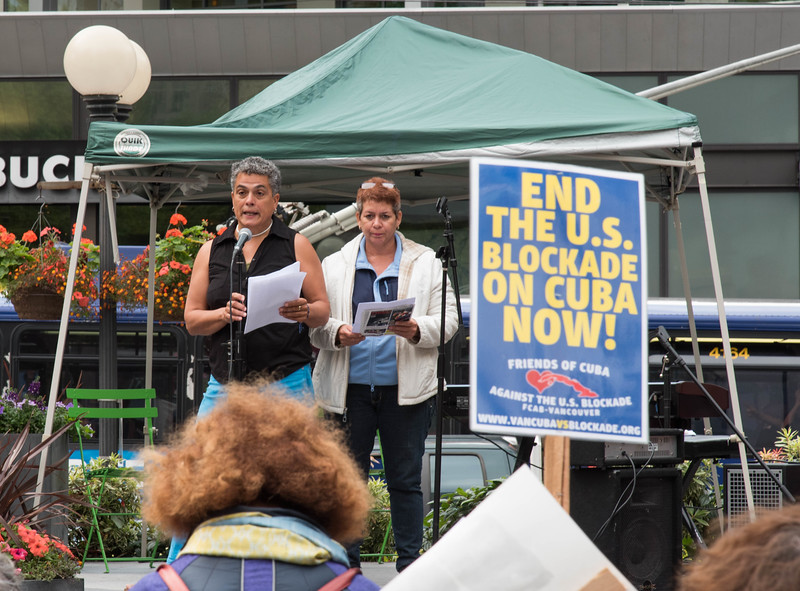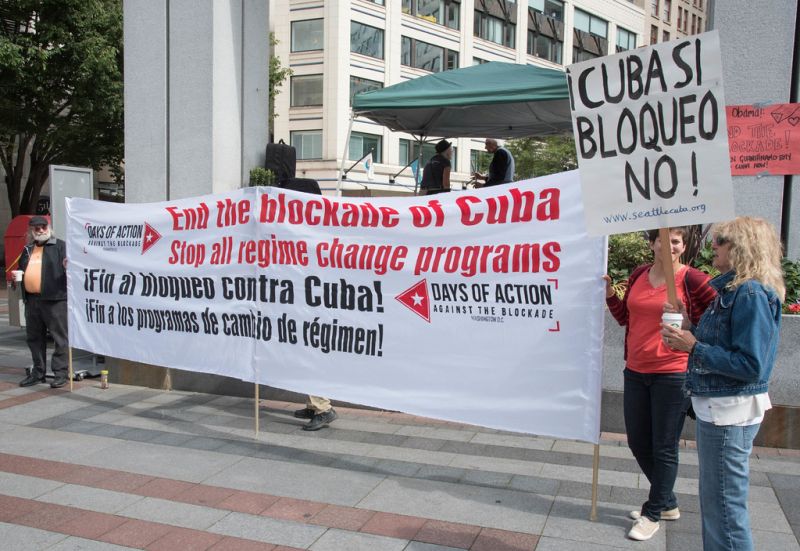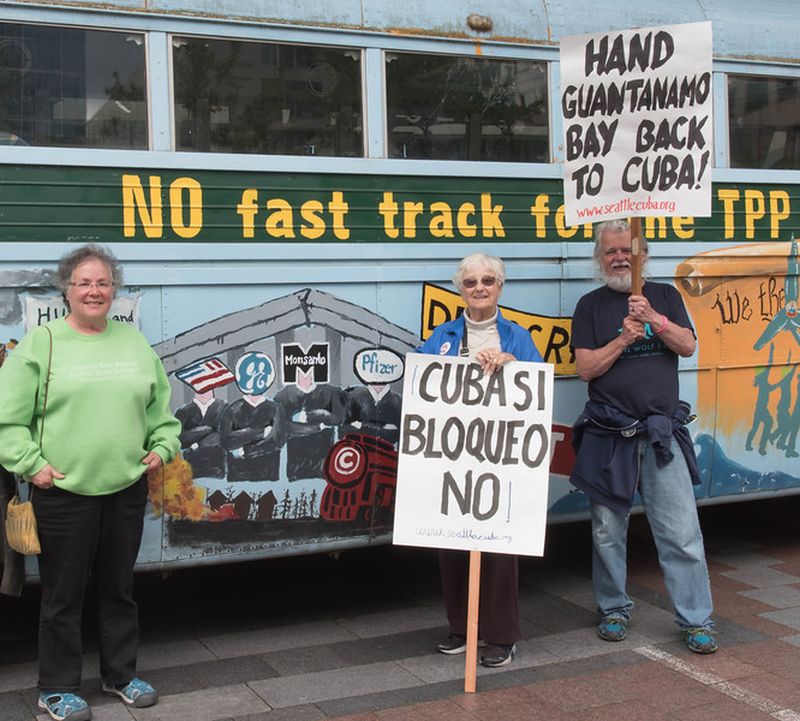 The 27th Friendshipment Caravan traveled throughout the U.S. for educational events/Congressional visits from July 5 to 15, and then flew to Mexico and then Cuba, where they spent July 19-29 before returning to the United States.
July 2016: Seattle/Cuba Friendship Committee joins Facebook
`We finally got our own Facebook page to help spread the word.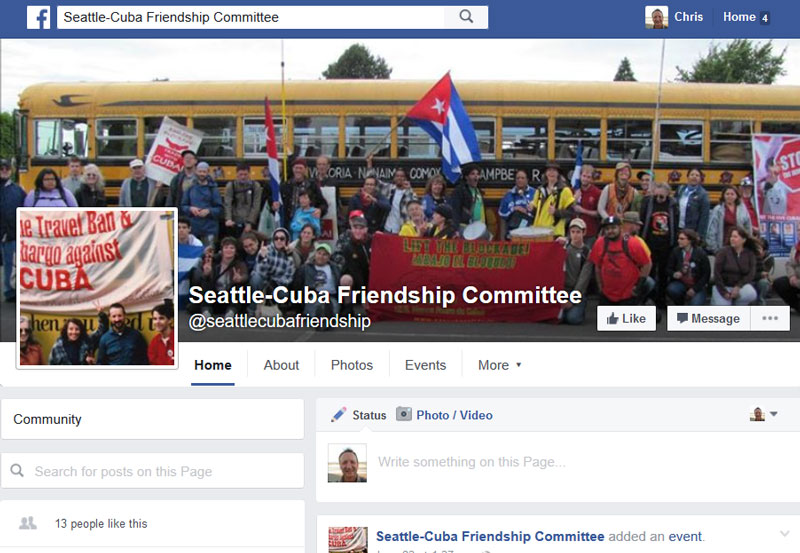 For more information contact Seattle/Cuba Friendship Committee: This email address is being protected from spambots. You need JavaScript enabled to view it.