2008 IFCO/Pastors for Peace 19th Friendshipment Caravan to Cuba
IFCO/Pastors for Peace announced the 19th Friendshipment Caravan to Cuba.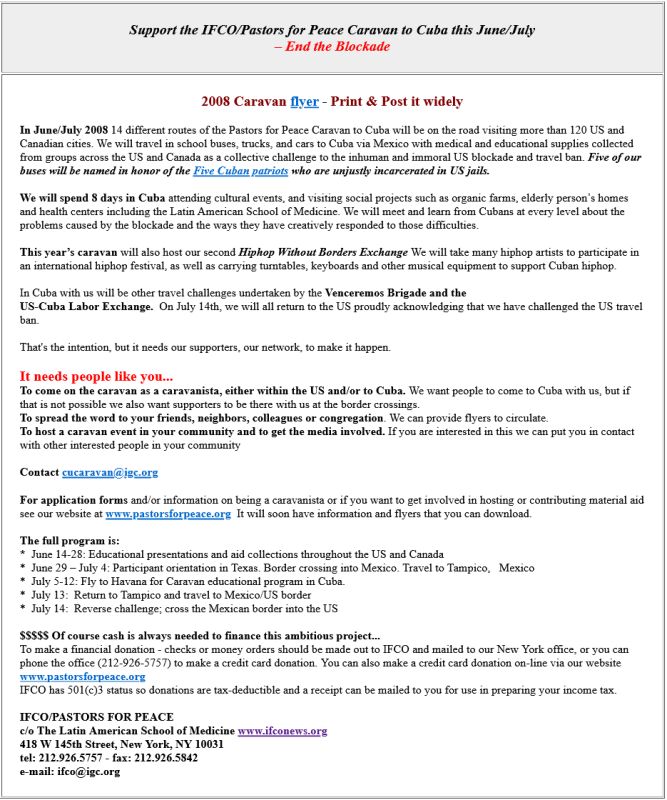 2008 Seattle joins the Friendshipment Caravan
The Seattle-Cuba Friendship Committee participated as usual in the caravan, collecting medical supplies, computers and school supplies to send to Cuba. We participated in a welcoming event at the US/Canada border on June 15, and then held a Send-off event at El Centro de la Raza in Seattle for the departing caravanistas. The caravan crossed the US border into Mexico and then flew to Havana, successfully challenging the U.S. government travel ban against travel to Cuba. They spent eight days in Cuba from July 5 to July 13, before returning to the United States.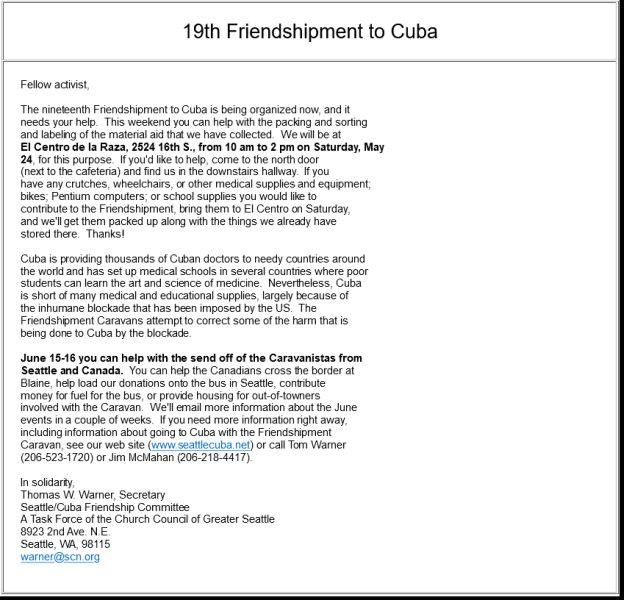 2008 The Friendshipment Caravan was dedicated to the Cuban 5
The Cuban Five are Cuban intelligence officers (Gerardo Hernández, Antonio Guerrero, Ramón Labañino, Fernando González, and René González) who were arrested, convicted and impriusoned; and remain unjustly jailed in U.S. prisons for the 'crime' of defending their country against Miami-based terrorist groups.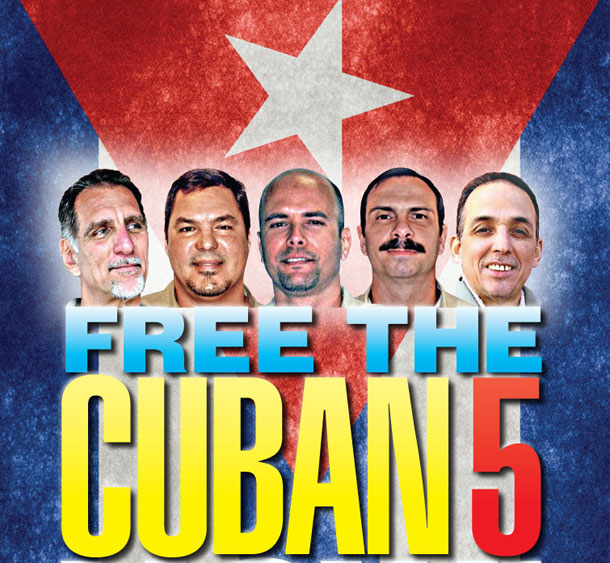 June 15, 2008: Caravan Border Crossing
Our border crossing event was held as usual at the US/Canada international border at Blaine, WA/White, Rock, BC. The event was a collaborative effort between the Seattle-Cuba Friendship Committee and Vancouver Communities in Solidarity with Cuba.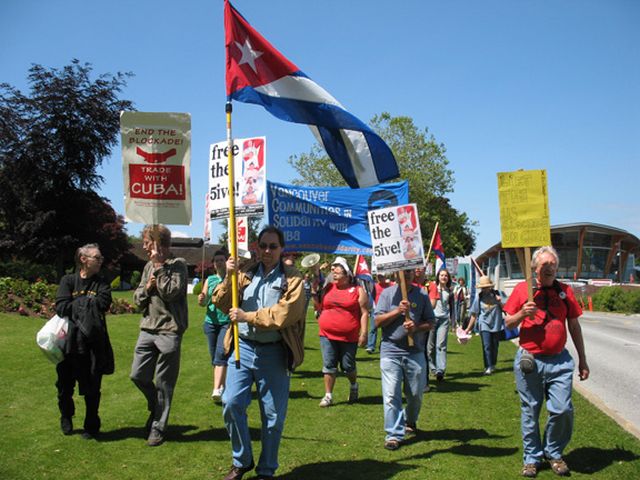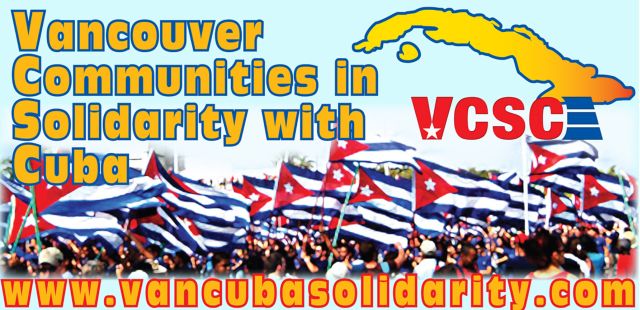 July 3, 2008: US/Mexican Border Crossing
At the US/Mexican border in Laredo, Texas, Caravan buses were lined waiting to cross.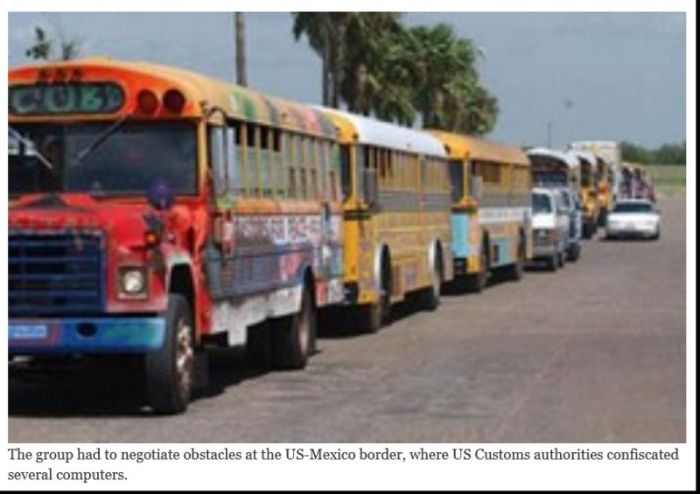 Seattle-Cuba Friendship Committee website
This year our website played an important role in publicizing the actions of the Seattle-Cuba Friendship Committee. Shout out to our departed compañero Bob Royce for creating and maintaining the website.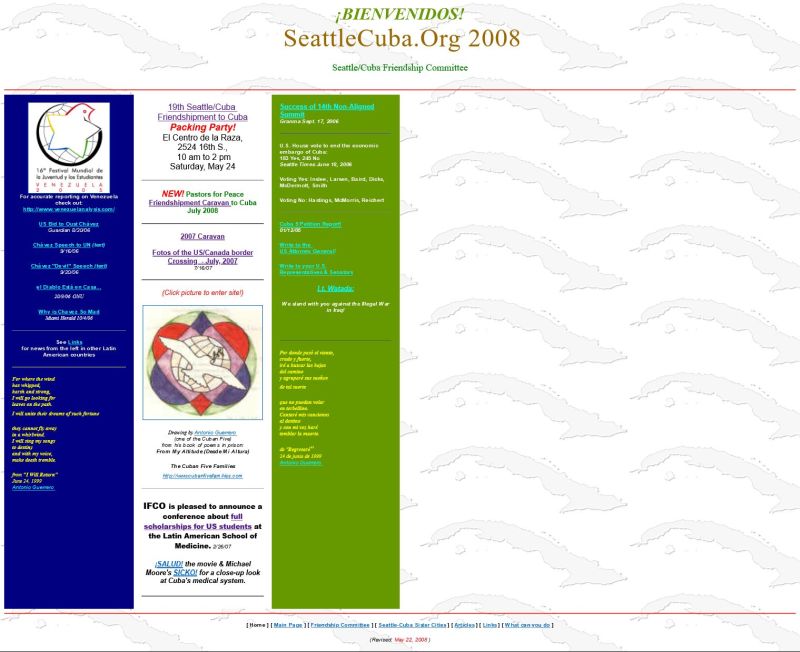 For more information contact Seattle/Cuba Friendship Committee: This email address is being protected from spambots. You need JavaScript enabled to view it.