July 6, 2002: Seattle Send-Off for IFCO/Pastors for Peace 13th Friendshipment Caravan
In 2002, the Eleventh IFCO/Pastors for Peace Friendshipment Caravan to Cuba celebrated Cuba's achievements in health and healing.
The Seattle/Cuba Friendship Committee's contribution was to host Canadian caravan participants after they'd passed through the US/Canada border on July 6. Tom Warner and Judy Zeh hosted the Canadians with a dinner and sleepover at their Seattle home, then next day the Caravan drove south enroute to Cuba.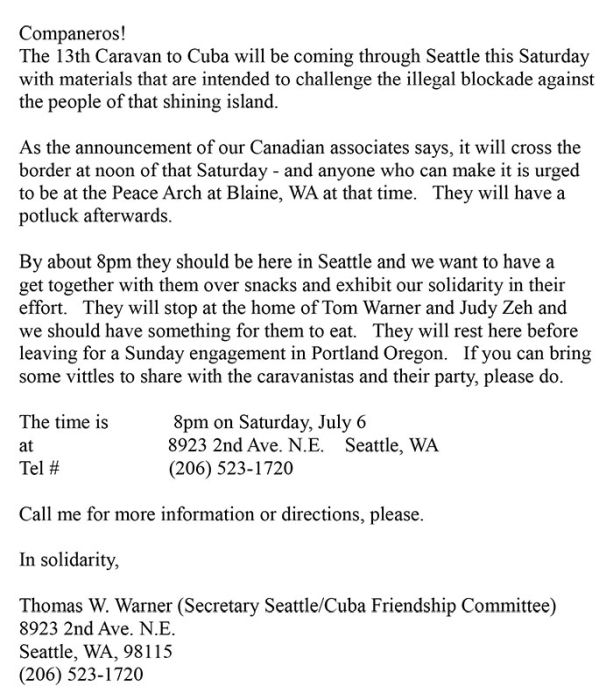 October 16, 2002: Tom Warner harassed by Treasury Department
In 2002, Seattle/Cuba Friendship Committee Secretary Tom Warner received a letter from the U.S. Treasury Department. Stating that Warner lacked a "specific license" to promote the conference, the Deaprtment threatened to fine him up to $55,000 if he didn't tell everything he knew about the conference and the organizations involved.
(The Treasury Department is responsible for enforcing the U.S. government's embargo/blockade of commerce with Cuba.)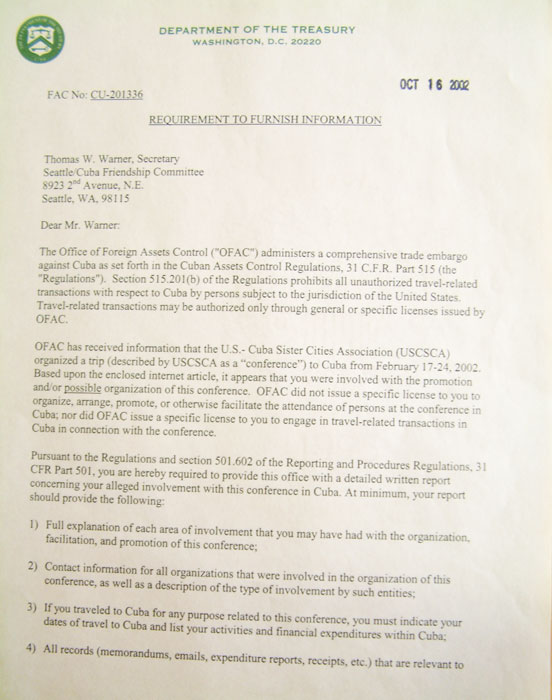 Tom went to the media, and both the Seattle Post-Intelligencer and Seattle Weekly publicized the letter. Here's the Seattle Weekly article: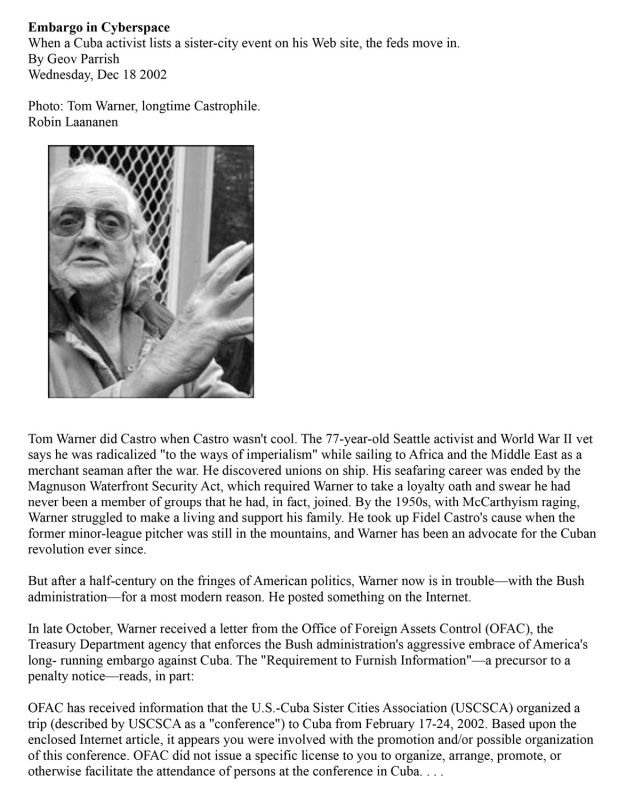 Tom refused to cooperate with the Treasury Department, and was never fined nor charged with any crime.
For more information contact Seattle/Cuba Friendship Committee: This email address is being protected from spambots. You need JavaScript enabled to view it.